Details

Published: Wednesday, 09 August 2006
Unlike most SBC Product Go Global does not use Microsoft Terminal Services for their product, but a webserver. Graphon just release version 3 with the following new features: session shadowing, session reconnect, load balancing and pass-through authentication. Features you really want to have in your SBC product. With this version time has come to review Go Global in depth.
Installation
The installation starts with a specific question if you would like to delete the (temporary) installation files or like to let them stay on your system. Very easy if you need to install more servers and do not like to unpack these files on every server. After this question the standard questions will follow like accepting license agreement and the installation directory. After specifying which web server you used the files will be placed on the system.
After the restart you need to copy the licence file on the server en restart the services and the server is ready to configure.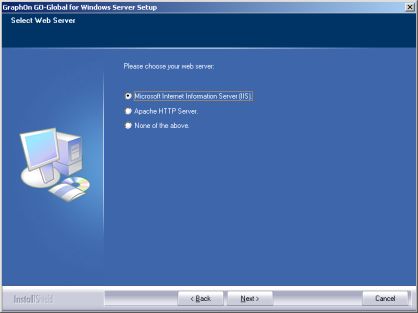 Go Global is created with Installshield, which makes it should be possible to use standard Installshield techniques to setup the installation in silent mode (using the iss file). Regrettably this is not documented by Graphon if this is possible. A quick test of us shows us it is not completely working in this way, because a Go Global display driver needs to be installed which is not 100% compatible with Windows 2003.
Configuration
First you need to install any additional keyboard layout you users will be using, otherwise they will get the server standard keyboard layout.
If you open the so name Cluster Manager you ask yourself where are the options which can be configured?It is a pity that the settings can be setup only on a per server base, it would be nice if you can configure all servers with the same configuration with just one point of administration.
Adding a application is in comparison with other products a little primitive. You need to arrange access to the application using NTFS permissions, within Go Global you can not specify the users or groups which may use the application. A plus is the possible to setup start-up parameters and work folder on a user or group base. That's all you can configure for applications.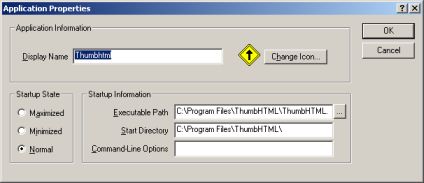 Also on server lever you configurations options are limited. Most settings are describing theirselves like maximum sessions count, disconnect sessions terminate and host port on the tab general. With security you can choose to use encryption and activate pass-through authentication.
On the client access tab you configure, which client resources need to be mapped like sound, clipboard and drives. You can also configure automatically client printer mapping. With printer mapping Go Global has a pretty nice idea to arrange the drivers on your server. If the driver does not exist on the server Go Global tries to install a driver itself, where can specify where the driver must exist to install. The most wonderful option is driver server or windows folder, where you can store only the drivers you want to be available on your server. Regrettable Go Global has none universal driver, if there is no printer driver available.
Also on load balancing you can not configure anything. You need to specify a relay server. This relay server will load balance (with predefined parameters) the sessions over the so called dependent application servers. You need to add the applications on the relay server, these settings are pushed to the dependent application servers. But you need to sacrifice one server just for the load balancing. With the use of a special logon user, Go Global make session reconnecting possible.
Management
Go Global also offers just basic managing and monitoring options. New in version three is the possibility to remote control the user sessions, but with no warning or asking permissions to the users. For monitoring you can just see the logged on users per server and the processes in use on a server base. Go Global also creates a log file (officially for Go Global Technical Support), which can be used to troubleshoot your environment.
User experience
Users can connect to the Go Global environment in two ways. With a web browser to the Go Global website (created during the installation of Go Global, think of NLB Web servers in a production environment) of using a native client. After logging in the user get a list of available applications (why show the location on the server). Choosing one of the application the application is started in seamless mode.

Conclusion
We like the idea of SBC product without using the Micrsoft Terminal Services. Go Global delivers basis SBC functionality, like remote control, client printer, sound and clipboard mapping and more like session reconnect, seamless applications and a printer driver solution. Regrettable is configuration and monitoring of the environment pretty limited for system administrators. End users will probably not notice many differences with other products (except if they are used to Citrix Presentation Server).