Wilco van Bragt - VanBragt.Net
Details

Published: Thursday, 03 August 2006
VanBragt.Net Virtualization is founded and maintained by Wilco van Bragt.
About Wilco van Bragt
I'm living in the south of the Netherlands in a village near Breda (between Rotterdam and the Belgian border). After finishing my Business Information Technology (HBO) education at Fontys College I started to work in the Information Technology sector since 1999.
Since 2000 my primary focus has been server based computing using primarily Microsoft and Citrix technologies. After working for a couple of consulting firms I started my own company VanBragt.Net Consultancy in April 2008 (http://consultancy.vanbragt.net) to extend my activities. I'm working in the roles of architect, senior technical consultant and technical project leader for well-known customers in the Netherlands (commercial, non-profit and government organizations).

I'm also presenting on larger events like BriForum, E2E Virtualization Congress, NGN and Citrix Synergy. Besides I'm also (been) an author for websites like BrianMadden.com, Douglas Brown, MSTerminalServices.org and VirtualizationAdmin.com. Besides I'm also (been) an author for websites like BrianMadden.com, Douglas Brown, MSTerminalServices.org and VirtualizationAdmin.com.
From 2011 Wilco is also a member of the steering group for the Dutch Citrix User Group (DUCUG). The goal of the DUCUG is bring peers together and offer a platform to share knowledge and ideas on virtualization topics.
I'm certified on Citrix (CCIA, CCEE/CCEA, CCA), Microsoft (MCITP, MCTS, MSCE, MSCA) and Prince2 (Foundation). I'm also a RES Valuable Professional, Citrix CTP (Citrix Technology Professional) and a Microsoft MVP on RDS.
Visit my LinkedIn profile for more detailed information and/or visit my company website. At last you can follow me on Twitter.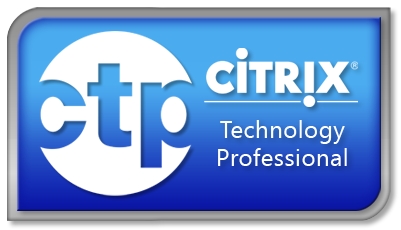 About VanBragt.Net Virtualization
VanBragt.Net started in 2003 as an Exam Resource Centre. During that time the site offered the best links for Microsoft, Novell and Citrix exams. The links pointed you to (free) exam questions, (free) study guides and brain dumps. Also I described the content of the exams and if I attended the exam which type of questions and difficulty of that particular exam.
In 2004 VanBragt.Net was rebuild completely so I could use the site for more purposes. The main page was converted to a portal site (updated the portal has changed again when starting the freelance company) becoming a collection of available websites within VanBragt.Net. Besides some personal pages I also wanted to do more for the community. Because of my profession I already tested lots of SBC related products, so it was "a small step" to write down my experiences with the products.
Whit this thought VanBragt.Net Server Base Computing Centre was born. Although the product reviews were the most important part I also included the latest SBC news and the best links to other SBC related websites. After some big investment in time at the end of 2004 VanBragt.Net SBC Centre was launched officially. The first reactions were impressive and positive. The site started to grow and is still growing every month with reviews and visitors. After a short time the product reviews were also published on most known SBCs site maintained by Brian Madden and Douglas Brown. In 2005 the website MSTerminalServices.org was launched and I became one of the authors. On that website I wrote articles on a more general SBC basis like articles about Printing, Profiles, Terminal Server concepts, unattended installations and more. These articles are also published on VanBragt.Net SBC Centre after a while, so the articles section was added.
In September 2006 the website has gone through a major redesign. This redesign makes is easier to publish content and also introduces more features like comment possibilities on articles, a blog where I can inform you about events and opinions and advanced search options.
In the time frame of 2006 and 2012 the website was extended with several new subject like opinion articles, how to article and sharing my personal experiences in the real life experiences topic.
In August 2012 the website is again fully redesigned given it a better look and feel, combining several topics in the menu, adding social media support and much more.
At the moment (Q2 2012) the site handles about 1400 till 2000 unique visitors a week.